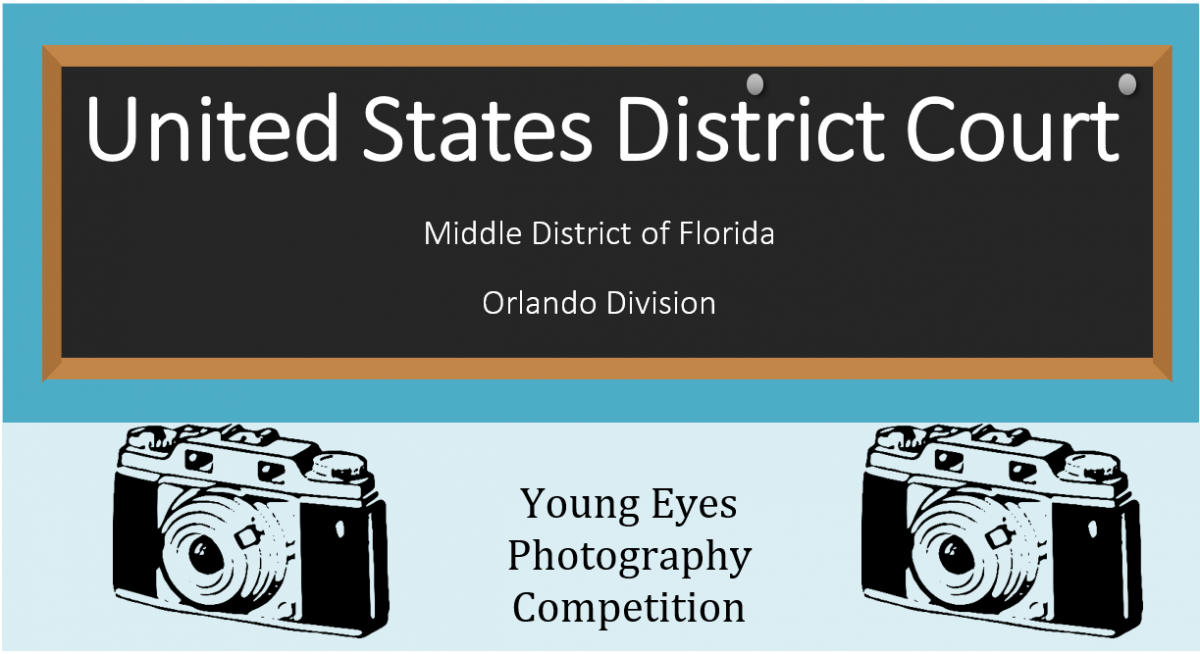 The contest is open to middle school students ages 11 through 14 who are in grades six through eight attending an Orange County public, private, parochial, or charter school. Home schooled students of equivalent grade status are also invited to participate. Children and grandchildren of the Middle District of Florida judges, chambers staff, or Clerk's Office staff are not eligible to participate.
The prompt for this competition is:
"Why is honoring President's Day important?"
When deciding what photos to take, a student should consider the importance of honoring presidents of the United States and consider how the holiday relates to and impacts the student's daily life. When deciding what photos to take, a student should express creativity by photographing people, places, events, and things that demonstrate what the holiday means.
Judging will be based on objective and subjective criteria that demonstrates originality, an understanding of the historical background, and represent the contest theme. Each submission will be reviewed and judged by a United States District Judge from the Middle District of Florida and selected members of the Clerk's Office staff.

FIRST PLACE: $250
SECOND PLACE: $150
THIRD PLACE: $75
Each student can submit up to five black and white or color photographs and can include a brief caption with each photo. Each file size should be no larger than 10 MB with 300 DPI.
Photos must be electronically submitted as a JPEG at: http://www.flmd.uscourts.gov/webforms/young-eyes-photography-competition-photograph-submission-form
When entering the contest, instructions will be provided for uploading your photo.
The contest website will be live on Monday, February 3, 2020. Entries will be accepted through Monday, February 24, 2020.
The winner will be announced on Friday, March 6, 2020.
Winners must submit a release form allowing the United States District Court for the Middle District of Florida to publish, post, or display photographs on the court's website, social media pages, in promotional materials, and in the courthouse.
Adherence to copyright laws and fair use practices will be required.
Students who provide false information, plagiarize, miss the submission deadline, or do not provide a release form (when requested) may be disqualified. 
Contact the court's Media Relations Department if you have a question:
Resources