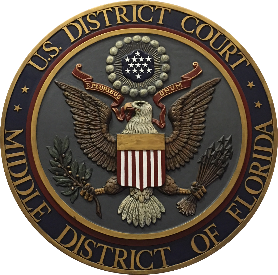 United States District Court
Middle District of Florida
The Middle District of Florida solicits bids for a tenant alteration project in Tampa, FL.
To request a copy of the Request for Quote, email Heather Saxman at heather_saxman@flmd.uscourts.gov
and enter "Tampa – 21-TPA-0001-TA – Lighting Project" on the subject line.
Bids must be received by Tuesday,
February 16, 2021 at 4:30 p.m. to be considered.
Please contact Heather Saxman, Contracting Officer, at (407) 835-4224 with any questions.