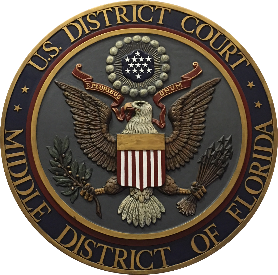 United States District Court
Middle District of Florida
Message from Chief Judge Corrigan Regarding New Local Rules
Members of the Bar of the Middle District of Florida:
I write to remind you that the Court's new local rules take effect on February 1, 2021, and to highlight one major change in the new Rules. With some exceptions, new Local Rule 3.02(a)(2) requires the parties in every civil proceeding to "file a case management report using the standard form on the court's website." (There will be no more track notices sent by the Court.) To implement this requirement, the Court has created a uniform case management report (CMR). Practitioners should begin using the uniform CMR in proceedings commenced on or after February 1, 2021, and in any proceeding then pending if a CMR has not yet been filed. The uniform CMR, linked above, is also available on the forms page of the Court's website. While all judges will be using the uniform CMR, some judges may continue to have additional case management practices that can be found under each judge's name on the Court's website.
Please visit the Court's website for more information about the changes to the Local Rules, including a video presentation (that will qualify for CLE credit) and bullet point summary explaining the changes. We expect the 2021 version of the Middle District Discovery Handbook to be posted to the website no later than the end of February.
You can submit comments on the new rules by emailing FLMD_Local_Rules@flmd.uscourts.gov. We will use your feedback to evaluate whether further changes are necessary.
Thank you for your cooperation and patience as we navigate the changeover to the new Local Rules.
Timothy J. Corrigan
Chief United States District Judge