The Honorable George Kendall Sharp, Senior United States District Judge for the Middle District of Florida, passed away on March 24, 2022, at the age of 87, surrounded by family. An accomplished jurist, those who were fortunate to work with Judge Sharp will remember him as funny, energetic, and one of a kind.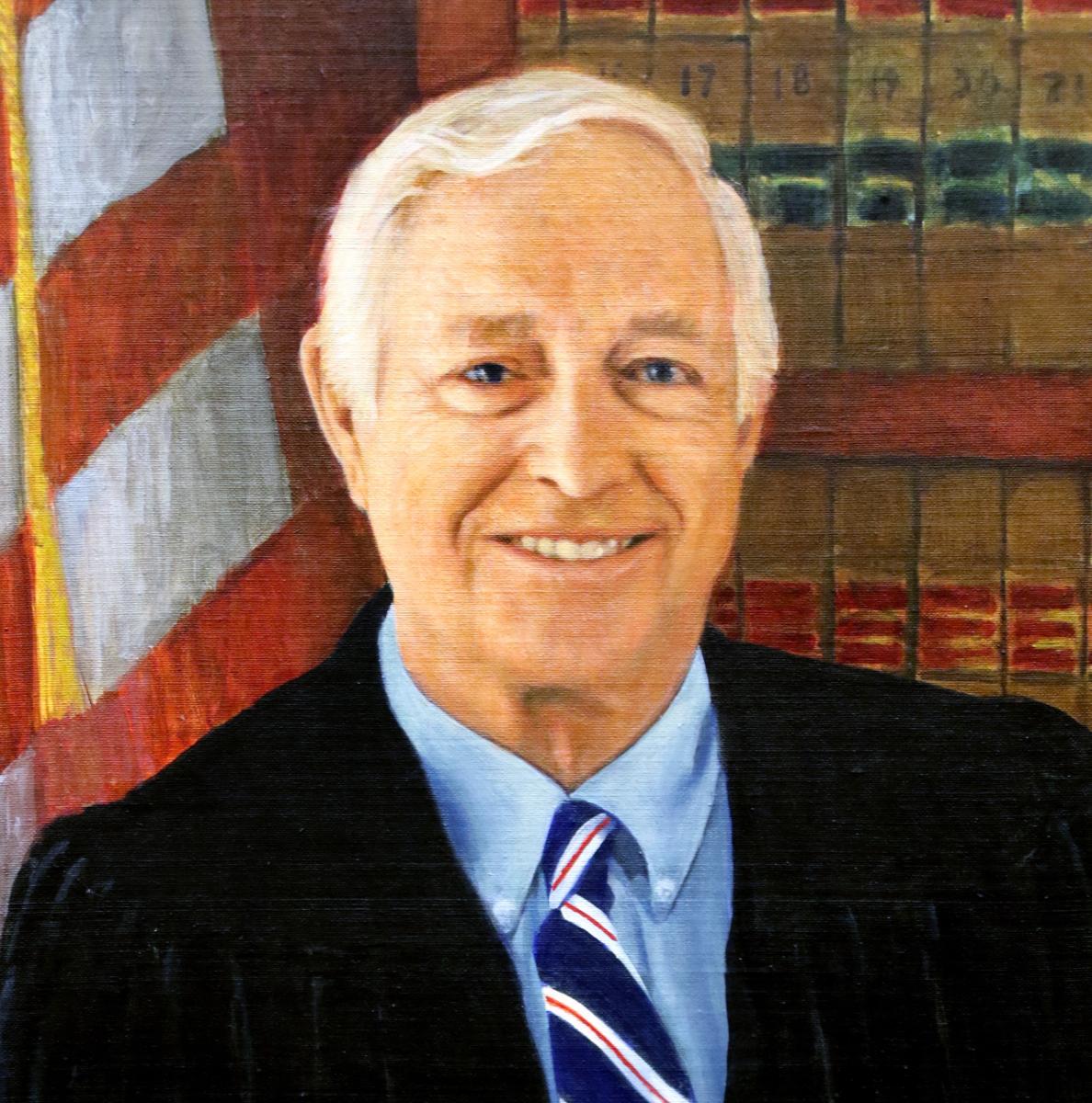 Born and raised in Chicago, Judge Sharp was the only son of Florrie and Ed Sharp. He was an active member of the Boy Scouts, eventually rising to the rank of Eagle Scout. Judge Sharp received his undergraduate education at Yale University where he played football and sang with the Whiffenpoofs—America's first and oldest collegiate acapella group. After college, he joined the Navy, serving as the plank owner and navigator on a Pacific supercarrier called the USS Ranger. Judge Sharp served his country in the Naval Reserves, retiring with the rank of Captain.
After graduating from the University of Virginia Law School in 1963, Judge Sharp moved to Vero Beach where he entered private practice. In 1978, Judge Sharp became a Circuit Court Judge for Florida's 19th Judicial Circuit, a jurisdiction so large that he often flew his Cessna from courthouse to courthouse, gaining the nickname "the flying judge."
In 1983, President Ronald Reagan appointed Judge Sharp United States District Judge for the Middle District of Florida. During his first eighteen months as a federal judge, Judge Sharp was the only active district judge in Orlando. He took senior status in 2000 and retained a substantial caseload up until his passing.
Judge Sharp is survived by his daughters Kendall Sharp (58) and Julia Carter (55), his son-in-law David Carter (57) and daughter-in-law Anne- Marie van der Velde (53), his grandchildren Austin Carter (29), Lyndal Carter (27), Greta Carter (24), Carter Sharp (17), Quinn Sharp Viele (13), and his companion Carolyn Coats.
Judge Sharp was a man of many talents—world traveler, avid spearfisherman, pilot, athlete, scholar, philanthropist, judge, raconteur, and loving father and friend. The vacuum he leaves in so many lives will be hard to fill.