The lawyers and judges of the United States District Court, Middle District of Florida, and the members of the Jacksonville Chapter of the Federal Bar Association are pleased to announce and congratulate the following winners of the 2018 HIGH SCHOOL ESSAY CONTEST COMMEMORATING THE 150TH ANNIVERSARY OF THE RATIFICATION OF THE FOURTEENTH AMENDMENT TO THE U.S. CONSTITUTION.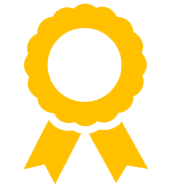 FIRST PLACE | $2,000: Joshua Fahlgren, West Nassau High School
SECOND PLACE | $1,000: Taina Garcia, Paxon School for Advanced Studies
THIRD PLACE | $500: Alayna Weslynn Ledford, Baker County High School
The contest attracted entries from 7 of the 12 counties in the Jacksonville Division – Baker, Clay, Duval, Hamilton, Nassau, Putnam, and St. Johns – and entries represented 23 high schools and 1 home school.
The Fourteenth Amendment was ratified 150 years ago and commanded, in part, that no person shall be denied "Equal Protection of the Laws." Congress and the Courts have applied the Equal Protection Clause to the right to equal education opportunities. Student essays were required to address how the phrase, "Equal Protection of the Laws," impacts them as students.
"It is through ongoing education and open civil discourse that we, as citizens, help fulfill the promises of equal treatment laid out in our Constitution" says Judge Marcia Morales Howard, United States District Judge for the Middle District of Florida.
"The 2018 High School Essay Contest has been an excellent way to invite young people to engage in this civil discourse and be poised to serve as our nation's next generation of engaged citizens."
The student winners will be recognized at a formal ceremony of the Court in the Ceremonial Courtroom of the Bryan Simpson United States Courthouse in Jacksonville on November 15, 2018, at 4:00 p.m., and at the Jacksonville Chapter of the Federal Bar Association's Spirit of Giving Luncheon on December 6, 2018, at noon.
###
Media Inquiries
Jim Leanhart
Jacksonville Division Manager U.S. District Court, Middle District of Florida
(904) 549-1983
jim_leanhart@flmd.uscourts.gov
2018 High School Essay Contest Resources